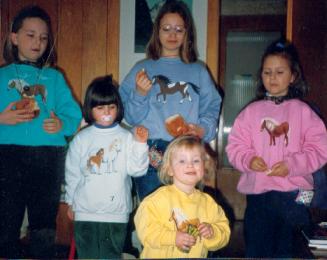 According to your wishes, I paint on sweatshirts, T-shirts, denim jackets, silk blouses or whatever paintable tissue (natural fibre) you would like...

Send me one or several photos, and if necessary, please describe necessary variations.

I use real tissue colours, so the clothes can be washed without problems, and you will enjoy wearing them for a long time.